The EuPAPNet research project at the Ruhrlandklinik
Since 1978, we have been treating one of the world's largest collectives of 75 patients at the Ruhrlandklinik in Essen and have developed into a reference centre for this disease.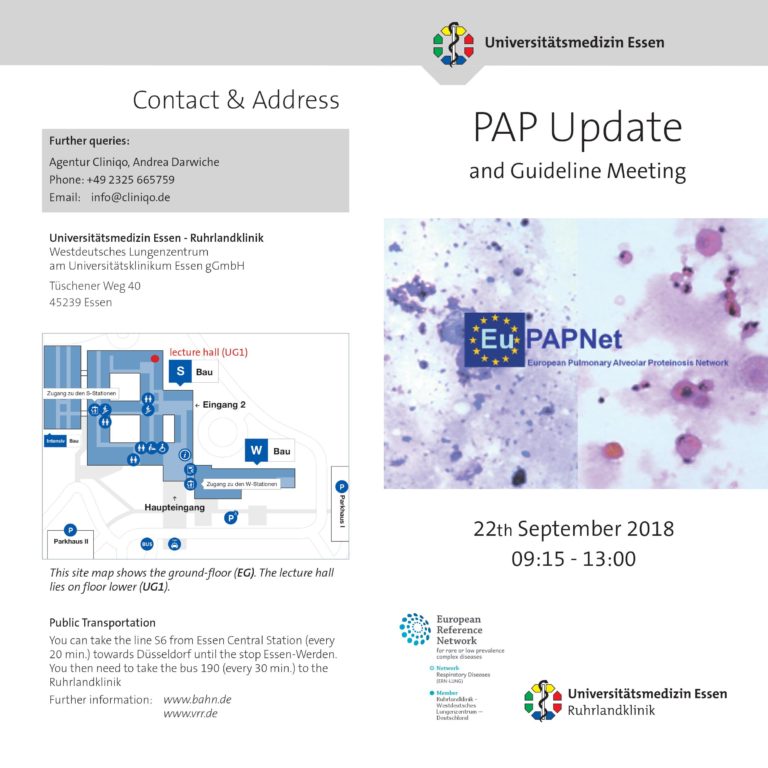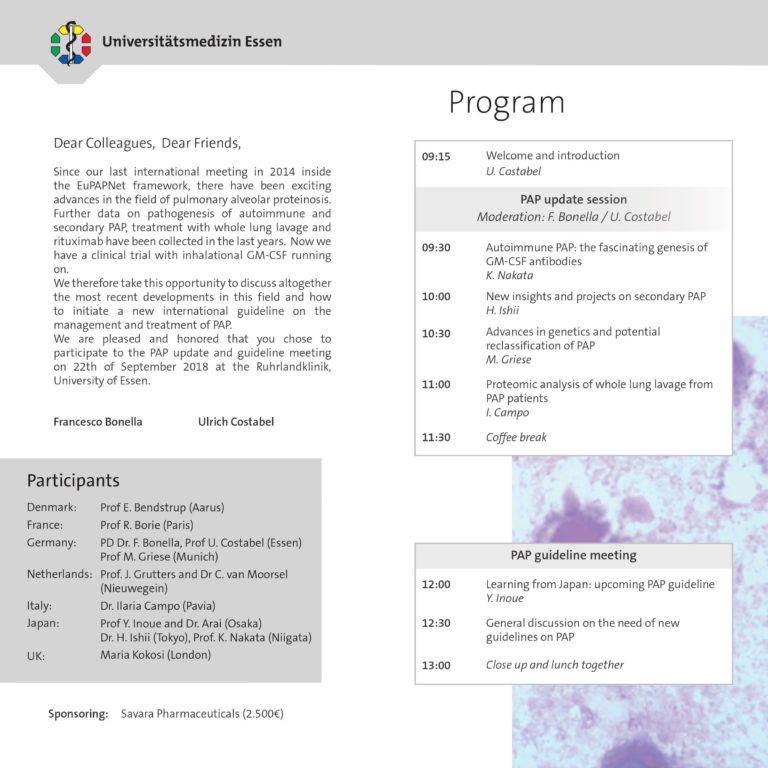 The main goal of our research project EuPAPNet is to collect clinical data of the patients we treat in order to deepen our knowledge about the course of the disease. For example, we are investigating which laboratory values may be useful for early diagnosis or follow-up. In the future, this will be supplemented by genetic tests. Secondly, we are investigating whether a modified technique of therapeutic whole lung lavage can improve the condition of patients in the long term compared to current technology.
EuPAPNet has a strong interest to foster clinical and basic research studies on pulmonary alveolar proteinosis and related diseases. If you are a patient, a colleague or a company interested in participating to clinical trials or research please do not hesitate to contact us. The results of this research will be published later as a scientific paper. We ask patients to contact us at the address below so that we can gain a better insight into the treatment options for this rare disease. We thank you in advance for your support!
PD Dr. Francesco Bonella 
Leiter der Sektion Interstitielle und
seltene Lungenerkrankungen Klinik für Pneumologie
Ruhrlandklinik
Universitätsmedizin
Essen
Tüschener Weg 40
45239 Essen
Tel.: 0201-433 01
Fax: 0201-433 4152
E-Mail: ild@rlk.uk-essen.de
Homepage